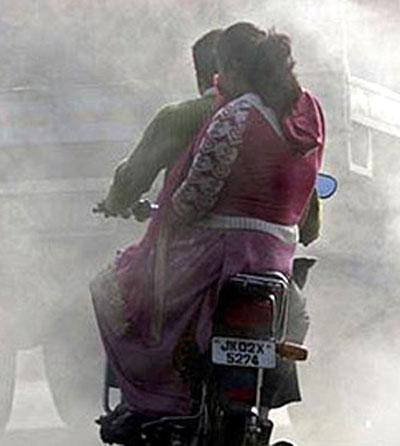 India is the fourth highest emitter of carbon dioxide in the world, accounting for 7 per cent of global emissions in 2017, a study said.
The top four emitters in 2017, which covered 58 per cent of global emissions, were China (27 per cent), the United States(15 per cent), the European Union (10 per cent) and India (7 per cent), according to the projection by the Global Carbon Project.
The rest of the world contributed 41 per cent last year, it said.
India's emissions look set to continue their strong growth by an average of 6.3 per cent in 2018, with growth across all fuels -- coal (7.1pc), oil (2.9pc) and gas (6.0pc), the study said.
The top 10 emitters were China, the US, the EU, India, Russia, Japan, Germany, Iran, Saudi Arabia and South Korea.
The study also said that the Indian emissions were projected to grow 2 per cent in 2017, compared to 6 per cent per year averaged over the previous decade, due to significant government interventions in the economy.
In India, emissions are expected to grow by a solid 6.3 per cent in 2018, pushed by strong economic growth of around 8 per cent per year.
"Coal is still the mainstay of the Indian economy, and as in China, it will be a challenge for solar and wind to displace coal, given the strong growth in energy use," it said.
It also said that although global coal use is still 3 per cent lower than its historical high, it is expected to grow in 2018, driven by growth in energy consumption in China and India. -- PTI