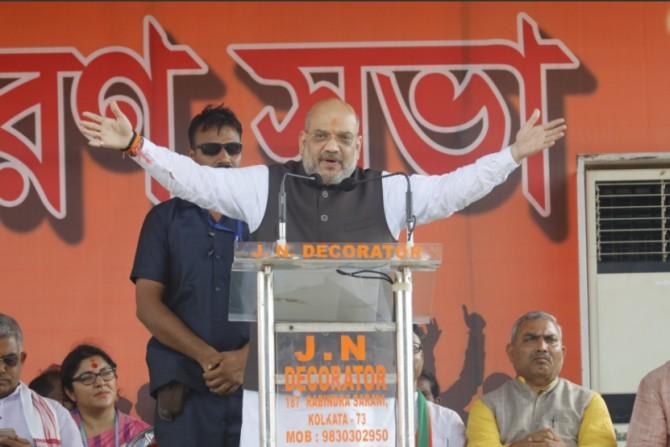 The Calcutta high court has refused permission to the Bharatiya Janata Party to hold a rath yatra in Coochbehar tomorrow.
The High Court said it was concerned about the law and order situation and sought statewide police reports on the ground situation.
This comes hours after the convoy of the BJP state president Dilip Ghosh came under an alleged attack from Trinamool Congress cadres in the Coochbehar district.
The incident took place at Mathabhanga area of Coochbehar district.
Windows of several cars in the BJP convoy were damaged though Ghosh escaped unhurt. Ghosh was in Coochbehar to oversee preparations for the rath yatra tomorrow which was to be inaugurated by BJP national president Amit Shah.
Ghosh alleged that it was TMC backed goons attacked them and seven vehicles have been damaged.
Three raths, air-conditioned buses, were to be flagged off from Madan Mohan temple in Cooch Behar on Friday, Kakdwip near the pilgrimage of Ganga Sagar at the confluence of the Hooghly river and the Bay of Bengal on December 9 and temple town of Tarapith on December 14.

Prime Minister Narendra Modi is supposed to address four public rallies at different points of the yatra in Durgapur, Malda, Srirampur and Krishnagar.