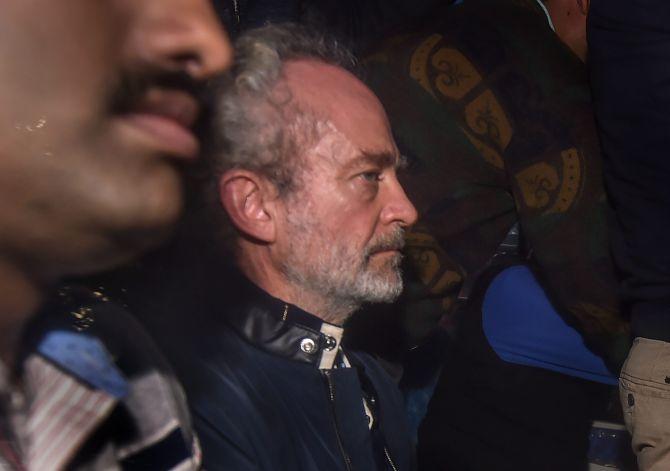 The British High Commission has asked the Indian government for consular access to Christian Michel, sources said on Thursday. Michel is a British citizen and the alleged middleman in the Rs 3600 crore AgustaWestland deal.
The Indian Government has not responded to the British High Commission's latest request, the sources added.
Michel was extradited to Delhi from UAE on Tuesday night and a court here on Wednesday remanded him to five-day Central Bureau of Investigation custody.
During the hearing, Special Public Prosecutor Advocate DP Singh appeared for the CBI and asked for a 14-day custody of Michel for a thorough probe. Michel's counsel Aljo K Joseph had opposed it and had also moved a bail plea for Michel.
The court kept the bail plea pending for next hearing and allowed Michel's counsel one hour each in the morning and evening for consultancy.
According to CBI sources, Michel complained of anxiety during questioning by CBI and subsequently, he was given medicine.
On Tuesday, the CBI had issued a statement saying: "Wanted fugitive criminal Christian Michel James who has been avoiding criminal proceedings in India in AgustaWestland Case is being extradited by UAE Authorities to India.
Under the guidance of Ajit Doval, National Security Advisor, the entire operation is being coordinated by Incharge Director/CBI M. Nageswara Rao. A team lead by A. Sai Manohar, Joint Director/CBI has been to Dubai for the purpose. -- ANI