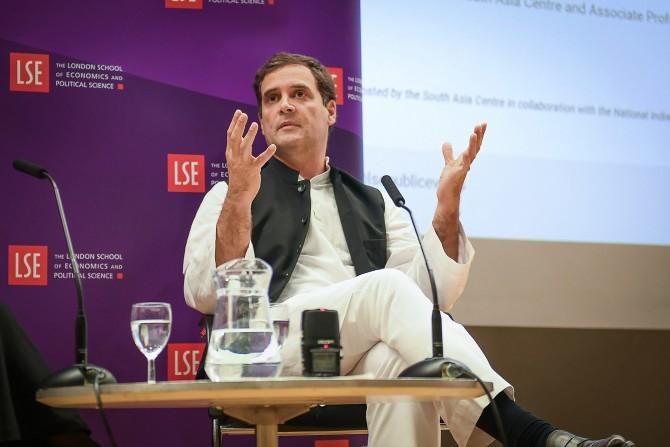 Congress President Rahul Gandhi dug himself into a hole by asserting in London that the Congress party was not involved in the October 31-November 4, 1984 anti-Sikh riots in the wake of then prime minister Indira Gandhi's assassination.
At a meeting with British MPs in London on August 24, Rahul described the violence as a 'very painful tragedy', but insisted that the Congress was not involved.Senior Congress leader Palinappan Chidambaram tried to stem the damage from Rahul's statement by saying, "We are not saying the Congress is absolved. The Congress was in office in 1984, nobody is denying that. A very terrible thing happened for which Dr Manmohan Singh has apologised in Parliament. Now you can't hold Rahul Gandhi responsible for that, he was 13 or 14 years of age."
Hartosh Singh Bal,
political editor, Caravan magazine, spoke to
Rediff.com's
Syed Firdaus Ashraf
about the 1984 riots on which he has written extensively including an essay in the book 1984: In Memory and Imagination -- Personal Essays and Stories on the 1984 Anti-Sikh Riots.
Read the full interview
here.