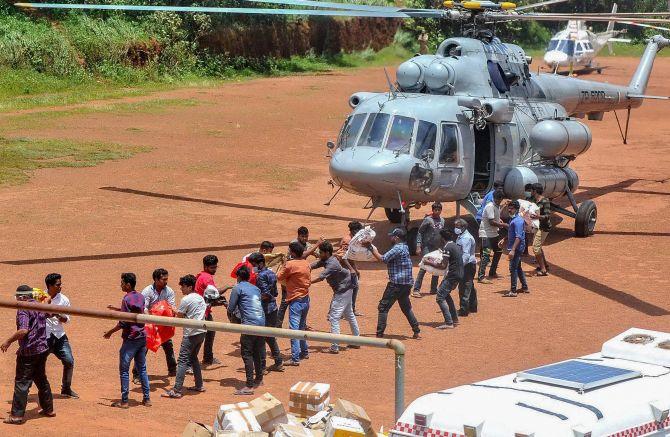 The Bill and Melinda Gates Foundation today said it is making a $600,000 (about Rs 4.2 crore) grant to UNICEF to help strengthen relief and
rehabilitation efforts in Kerala, ravaged by the worst floods in almost a century.
The emergency grant aims to bolster government efforts and initiatives by NGOs in the enormous task of assisting displaced, flood-affected people and helping them rebuild their lives, a release from Bill Melinda Gates Foundation said today.
NGOs such as UNICEF are currently working in tandem with district administrations to spearhead relief efforts, the release said.
The health department in the state is seeking to prevent serious outbreaks of water-borne infectious diseases.
There is also an urgent need to build temporary shelters and provide essentials like food, dry clothes, medicines, and blankets, the release said.
-- PTI