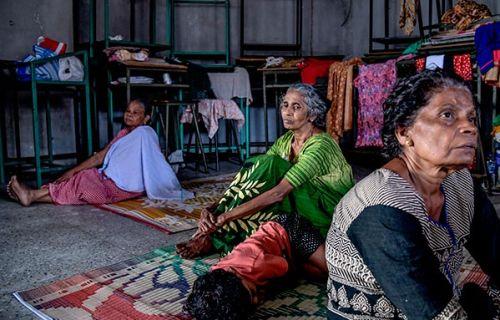 The UAE has said today that there has been no official announcement so far on any specific amount as financial aid for Kerala.
The assessment of relief needed for the flood and aftermath is ongoing. Announcing any specific amount as financial aid, I dont think it is final, since it is still ongoing, Ahmed Albanna said.
The Indian Express in a report said that when asked if UAE had not announced Rs 700 crore in aid, the ambassador said, Yes, that is correct. It is not yet final. It has not been announced.
UAE Prime Minister Sheikh Mohammed bin Rashid Al Maktoum had first tweeted on August 18 that his country had formed a committee to explore ways of helping Kerala.
An estimated three million Indians live and work in the UAE, of whom 80 per cent are from Kerala.
The centre has maintained that it has not received any official offer for financial help from any nation for Kerala.
Kerala Chief Minister Pinarayi Vijayan had, however, tweeted on August 21 that the UAE will "provide Kerala an assistance of Rs. 700 crore. Kerala has a special relationship with UAE, which is a home away from home for Malayalees. We express our gratitude to UAE for their support."
Meanwhile, the European Union made an initial contribution of 190,000 euros in humanitarian aid funding to support the Indian Red Cross Society for immediate relief assistance.
While the Indian government is going by the policy of not accepting foreign aid for disaster relief that was framed after the tsunami hit India, former National Security Advisor and Foreign Secretary Shiv Shankar Menon said while the 2004 decision was to not accept foreign participation in relief, it could be accepted for long-term rehabilitation case by case.
In other news, the Kerala government had yesterday filed an affidavit in the Supreme court, saying the sudden release of water from the Mullaperiyar dam by the Tamil Nadu government was one of the reasons for the unprecedented flooding in the state. The affidavit also said that out of a total population of about 3.48 crore, more than 54 lakh (or one-sixth of the population of Kerala) had been directly affected by the floods.