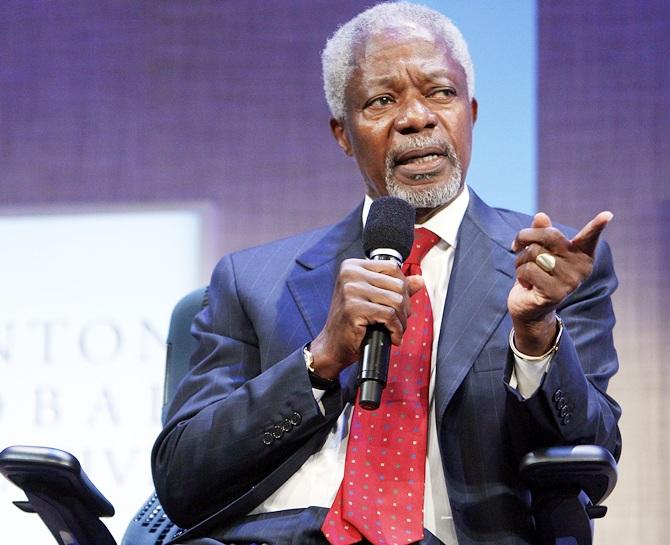 Delhi's Patiala House Court on Monday granted permission to Congress leader Shashi Tharoor to visit Geneva, Switzerland, to meet the family of former United Nations Secretary-General Kofi Annan, who passed away on August 18.
Tharoor is an accused in his wife Sunanda Pushkar's death case. The court had earlier barred him from foreign travel without prior permission.
The court also allowed him to visit the United Nations Headquarters to seek aid for Kerala floods after an urgent application was moved by senior advocate Vikas Pahwa and advocate Gaurav Gupta, representing Tharoor.
Annan's death was earlier confirmed by his family and foundation on his official Twitter handle.
Tharoor had tweeted, "Kofi Annan was a proud son of Africa, a great admirer of India, a voice of the developing world, a paragon of internationalism & an exemplar of humanity. The @UN was fortunate to have been led by him at a pivotal moment in world history. He remains one of its greatest SecGens."
On May 14, the Delhi Police had filed a charge sheet in the court, naming Tharoor as an accused, under Sections 306 (Abetment of suicide) and 498A (Husband or relative of husband of a woman subjecting her to cruelty) of the Indian Penal Code (IPC). Tharoor, however, had dismissed the charge sheet as "preposterous".