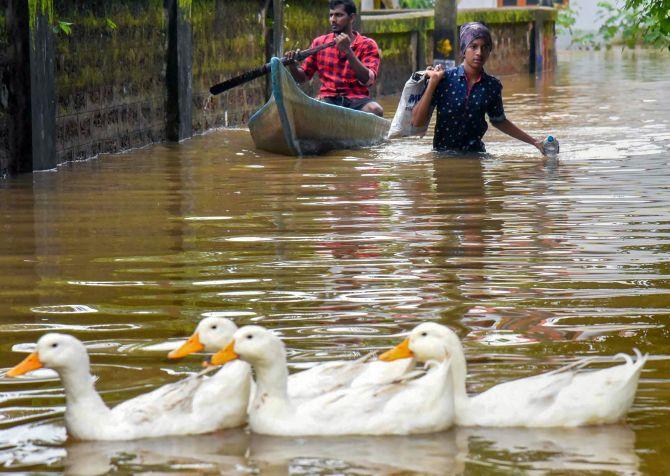 The Cochin International Airport today suspended all flight operations till Saturday as water gushed the airport area following unabated rains and the opening of dam shutters in the Periyar river.
Chief Minster Pinarayi Vijayan called an urgent meeting at the Secretariat and decided to seek permission from the Centre to allow small aircrafts to land at the naval airport in Kochi.
The Cochin International Airport Limited, which decided to suspend the arrival operations at 4 am to 7 am today as a precautionary measure, had earlier said the airport would be shut till 2 pm.
It later issued another advisory saying the operations have been suspended till Saturday afternoon.
A spokesperson of the airport said, "Kochi Airport operations have been temporarily suspended till Saturday 2 pm as the inflow of water is still on a rising trend. We are working hard to drain out the storm water."
An official statement said the state government would soon approach the civil aviation ministry asking whether small flights to Kochi could be allowed to land at the naval airport.
It would also request the ministry to utilise the other two airports in the state - Kozhikode and Thiruvananthapuram - instead of reverting the flights to Mumbai and other places, the statement said.
-- PTI