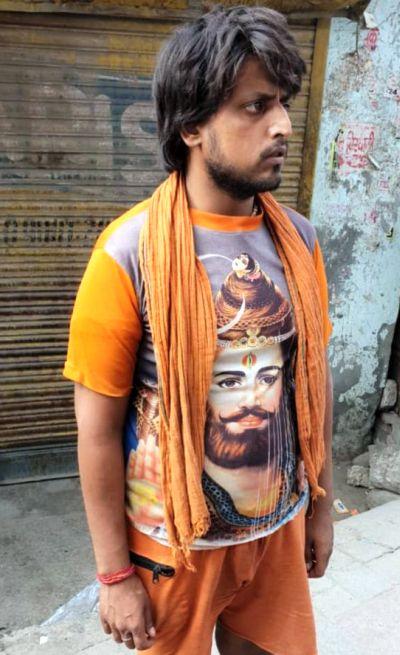 Ten persons have been arrested in the last 24 hours for allegedly vandalising a car last week in west Delhi's Moti Nagar after the vehicle brushed past one of their kanwariya friends, police said today.
Police had yesterday arrested 22-year-old Yogesh for allegedly being part of the group that vandalised the grey car. Yogesh was identified after police scrutinised CCTV footages and registers of nine kanwar camps on Najafgarh Road, police said.
On the basis of information provided by Yogesh, nine more people, including main accused Aman who got hit by the car and the holy water he was carrying spilled, were arrested in the last 24 hours, they said.
Deputy Commissioner of Police (West) Vijay Kumar said they have arrested 11 men so far. Another accused, Rahul Billa, was arrested on August 9 in connection with the attack. Most of the accused are residents of Najafgarh, Bindapur and Dwarka, he said. The incident took place on August 7 on a stretch of a busy road near Moti Nagar metro station. -- PTI
Image: Kanwariya Rahul Billa was arrested on August 9