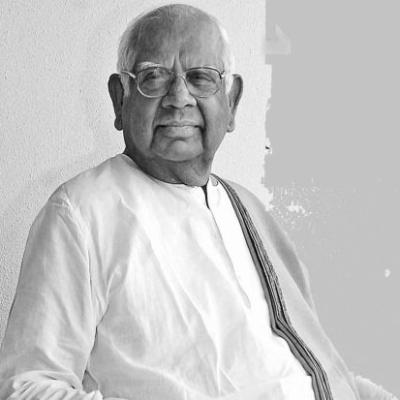 West Bengal CM Mamata Banerjee on Somnath Chatterjee: "His mortal remains will be taken from Belle Vue Clinic to the High Court as he was associated with it for quite a long time. From the Court he will be taken to the State Assembly where he will be given the highest state honour.
"His mortal remains will be kept in the Assembly for a few hours. Then his family will take the mortal remains to their residence from where they will be taken to SSKM Hospital where he had donated his body for medical research."
Incidentally, today is organ donation day.
The communist veteran and former Lok Sabha Speaker passed away at the private Beele Vue hospital in Kolkata this morning following multiple organ failure, a senior hospital official said. He was 89 and survived by wife, a son and two daughters.
He passed away at around 8.15 am after his condition deteriorated following yesterday's "mild heart attack", the official said.
Chatterjee was suffering from a kidney-related ailments and was admitted to the hospital in a critical condition on Tuesday last.
"He suffered a multiple organ failure and had stopped responding to treatment since late last night. He passed away this morning at around 8.15 am," the official told PTI.
He had suffered cardiac arrest, systemic sepsis, renal failure along with respiratory problems and underlying diabetes, a senior doctor, who was treating Chatterjee, said.
Chatterjee had suffered a mild heart attack yesterday morning, but was revived. Last month, the former speaker had suffered a hemorrhagic stroke.