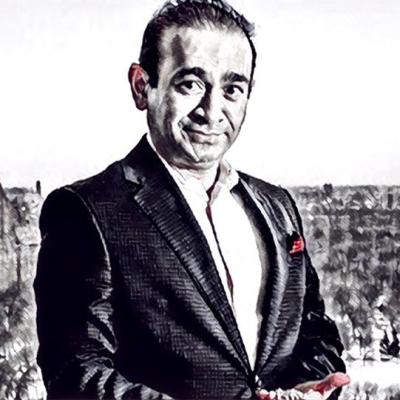 A special Fugitive Economic Offenders Act court in Mumbai today issued public summons to the sister and brother of absconding diamantaire Nirav Modi, the main accused in the $2 billion bank fraud case, asking them to appear before it on September 25.
It said if they fail to appear, their assets will be confiscated under the newly enacted Act aimed at curbing big ticket economic crimes.
The court of M S Azmi, also the special judge for Prevention of Money Laundering Act cases in Mumbai, issued three public notices in leading dailies today naming Nirav Modi's sister Purvi Modi and brother Neeshal Modi as they have been "enumerated as an interested person" in an application made under the new Act by the Enforcement Directorate against the diamond merchant.
The two have been charged by the ED to have indulged in money laundering and subsequently, escaping from India as the alleged scam came to light.
The notice against Purvi and Neeshal show causes them to explain as to "why the properties mentioned in the application (filed by the ED earlier), in which you have pecuniary interest and/or otherwise, should not be confiscated under the said Ordinance (now the Fugitive Economic Offenders Act)."
The court has asked the duo to appear before it on September 25 at 11 am, the same date on which Nirav has also been summoned by it under the Fugitive Economic Offenders Act.
The third public notice against Nirav Modi asked him to depose on the same date and time as it said that he is accused in a money laundering case and "as you have left India and are refusing to come back to face trial in that case, you should be declared a fugitive under the above-mentioned Ordinance (now the Act)."
-- PTI