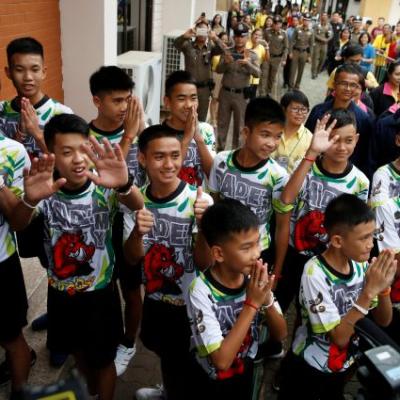 Three boys from the Wild Boar soccer team and their coach, who were rescued from deep within a flooded cave in Thailand last month, have been granted Thai citizenship.
In a ceremony in Chiang Rai province, the Mae Sai district chief approved citizenship for Ardoon Sam-aon, Mongkol Boompiam, Ponchai Khamluang, and assistant coach Ekkapol Ake Chanthawong.
The Wild Boar team attracted international attention in late June when 12 young players and their coach ventured inside a cave in northern Thailand for an afternoon excursion but found the exit blocked by rising floodwater.
The team was trapped for almost three weeks, before cave diving experts from around the world led a complex operation to bring them out on stretchers carried through narrow tunnels.