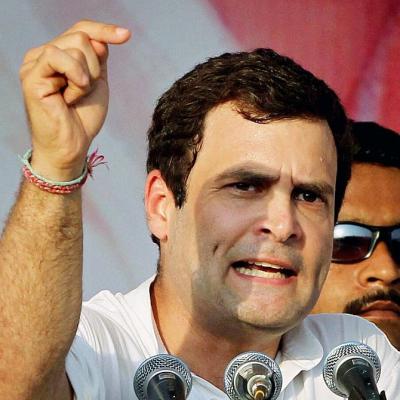 Congress chief Rahul Gandhi on Friday questioned as to why Prime Minister Narendra Modi continued to remain silent over incidents of alleged rapes in the Bharatiya Janata Party-ruled Uttar Pradesh and Bihar.
Gandhi, who was addressing a rally after inaugurating a new party office, said "The prime minister does not utter a word when girls are raped in Uttar Pradesh and Bihar. Now, even women across the country have begun to wonder why the Prime Minister is not speaking on the issue".
Touching upon the issue of women's safety especially in the BJP-ruled states, the Gandhi scion expressed concern over alarming rise in atrocities against them.
Continuing his attack on the ruling central government, Gandhi termed the Rafale deal as the country's "biggest ever" scam and accused the Prime Minister of being involved in the same.
"I asked the Defence Minister in Parliament why she lied to the people about the fighter jet deal? But my question was not answered. When I asked the Prime Minister, he was not able to look into my eyes. He started looking here and there because even "chowkidar" was involved in this scam," he said.
Gandhi further alleged that the price of the deal signed during the United Progressive Alliance tenure suddenly increased by many times after the National Democratic Alliance came to power.
He even claimed that contract of the fighter jet was given to a private company, which had never made any aeroplane in the past, and was even in a debt of Rs 45,000 crore.
-- ANI