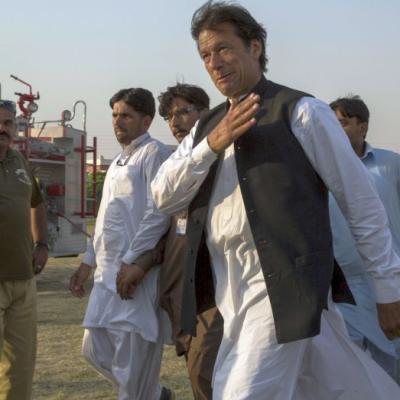 Amid speculations about Pakistan's Prime Minister-in-waiting Imran Khan's swearing-in dates, the Pakistani media ran a report quoting Pakistan Tehreek-e-Insaf Senator Faisal Javed saying that the former would take oath on August 18.
It was being speculated that Khan would take the oath prior to Pakistan's Independence Day celebrations on August 14. However, Pakistani media on Friday quoted Javed saying that the swearing-in will take place on August 18.
Geo TV in its report mentioned that Pakistan President Mamnoon Hussain has postponed his foreign tours for the time being to remain present in the country to administer the oath of the new Prime Minister of Pakistan.
The Pakistani media has been mentioning various dates for Khan's swearing-in. Several media reports claimed that Khan's PTI party had announced that he would take the oath before August 14.
Pakistan went to polls on July 25 and the PTI had emerged as the single largest party with 116 seats after the Election Commission of Pakistan released the complete results for 270 of 272 National Assembly constituencies.
The Pakistan Muslim League-Nawaz, which won 64 seats came second, while the Pakistan People's Party bagged 43 seats and finished third.
-- ANI