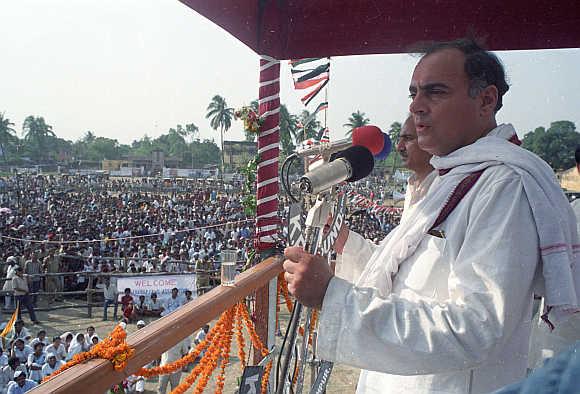 The Centre today told the Supreme Court it does not concur with the Tamil Nadu government's proposal to release seven convicts in the Rajiv Gandhi assassination case, saying remission of their sentence will set a "dangerous precedent" and have "international ramifications".
A bench of justices Ranjan Gogoi, Navin Sinha and K M Joseph took the document, filed by the Ministry of Home Affairs, on record and adjourned the matter.
On January 23, the apex court had asked the Centre to take a decision within three months on a 2016 letter by the Tamil Nadu government seeking its concurrence on releasing the seven convicts.
The letter, written on March 2, 2016, had said the state government has already decided to release the seven convicts, but it is necessary to seek the Centre's concurrence as per an apex court order of 2015.
"The central government, in pursuance of section 435 of the Code of Criminal Procedure, 1973, does not concur to the proposal of the government of Tamil Nadu contained in its communication letter dated March 2, 2016 for grant of further remission of sentence to these seven convicts," said the reply filed by MHA Joint Secretary V B Dubey. -- PTI