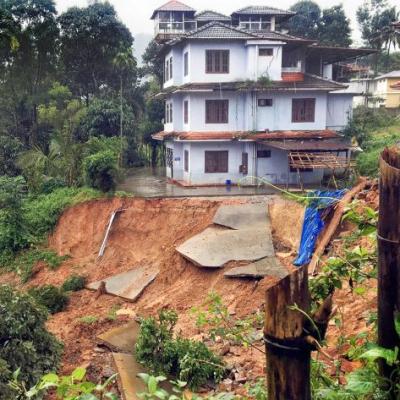 The army has rescued around 70 tourists stranded in a resort in Munnar.
Access to the resort was cut off due to a landslide. Of the 70 tourists, 20 are believed to be foreigners.
The army, which has been deployed in the flood-hit areas in Kerala, will be evacuating the tourists using helicopters. The Centre today assured the Kerala government of all possible help in rescue and relief operations in the wake of rains and floods, which so far have claimed 26 lives in the state. The assurance was given by Home Minister Rajnath Singh to Kerala Chief Minister Pinarayi Vijayan during a telephonic conversation. "Spoke to Kerala CM Shri Pinarayi Vijayan and discussed the prevailing flood situation in the state. I have assured all possible assistance from the Centre to the state government. The relief and rescue ops are going on. MHA is closely monitoring the flood situation," Singh tweeted.