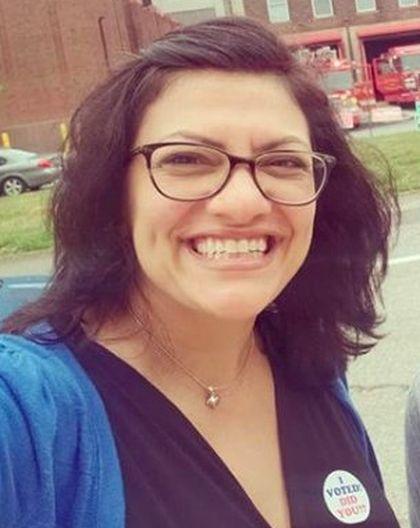 A 42-year-old Muslim woman has won the Democratic nomination to run unopposed for a House seat in Michigan, bringing her closer to becoming the first female from the minority community to be elected to the United States Congress, according to a media report.
Rashida Tlaib, a former state Representative, has won a crowded battle to replace former US Representative John Conyers Jr in the Michigan's 13th Congressional District Democratic primary, The Detroit News reported.
No Republican is running for the seat in the Democratic-leaning district, meaning Palestinian-origin Tlaib is virtually guaranteed to win the seat in election scheduled for November.
Tlaib had pulled in 33.2 per cent of the vote over Detroit City Council President Brenda Jones, who has 29.2 per cent, with 96 per cent of precincts reporting, it said.
She has boasted a grassroots campaign and came out on top in fundraising, topping $1 million. She said her day had been filled with emotion and described it as 'happy chaos', the report said.
'Especially meeting voters and talking to them, they are inspired,' she was quoted as saying by the report.
Tlaib had served in the Michigan House from 2009 until 2014.
The 89-year-old Conyers was first elected to the House in 1964. He stepped down in December citing health reasons, though several former female staffers had accused him of sexual harassment.
The daughter of Palestinian immigrants and the eldest of 14 children, Tlaib became the first Muslim woman in the state legislature in 2008. She was a lawyer and community activist prior to her political career.
The 13th Congressional District she will represent includes a large southern area of suburban Detroit in Wayne County. After boundary lines were redrawn in 2012, the 13th is the only congressional district entirely within one county. -- PTI