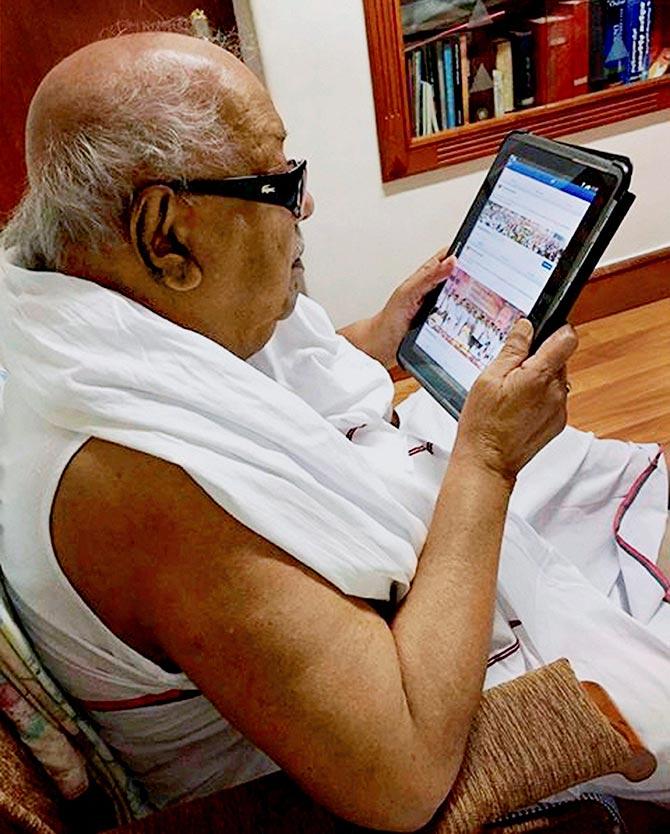 Karnataka government has declared one-day state mourning tomorrow on Dravida Munnetra Kazhagam chief Karunanidhi's demise.

Chief Minister H D Kumaraswamy said in Karunanidhi's death, 'we have lost a unique personality' in Indian politics, and Tamil Nadu a 'visionary leader'.
Terming him a 'legend', the chief minister said 'Karunanidhi strived for the development of Tamil Nadu throughout his life and built a stronghold for regional party DMK'.
"I had met him several times. Every time he made me understand the importance of regional parties.The popular schemes he implemented for the downtrodden people are replicated in various states today," Kumaraswamy added.

Former Prime Minister H D Deve Gowda said he has lost his 'elder brother'.
The nation has lost a 'stalwart', Gowda said in his condolence message, recalling his association with the former Tamil Nadu chief minister for over five decades.
"Karunanidhi's role in me becoming the Prime Ministerwas huge," the former prime minister said, adding that his death is a 'great loss' to the country and personally for him. -- PTI, ANI