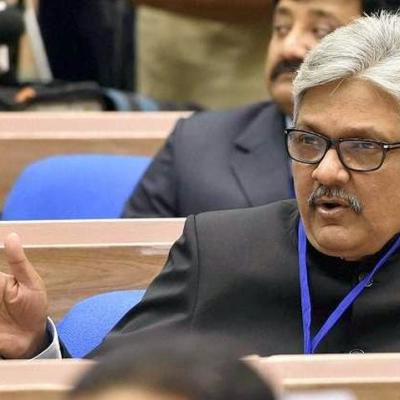 The oath-taking ceremony of three judges elevated to the Supreme Court -- Justices Indira Banerjee, Vineet Saran and K M Joseph -- will take place today in the order of seniority notified by the Centre.
Highly placed sources in the Supreme Court said that nothing much can be done at this stage and the concerns raised by some of the apex court judges would be discussed after the three judges are sworn-in on Tuesday.
The sources said except Justice Ranjan Gogoi, a member of the apex court collegium who was on leave, others had 'informally' deliberated on the Centre's alleged decision to lower down the seniority of Justice K M Joseph.
However, it was decided that the oath-taking ceremony should take place.
The Centre on Friday last came out with the notification on the appointment of the three judges to the apex court by putting at number three the seniority of Justice K M Joseph.
In the notification, the names of Justice Indira Banerjee, Chief Justice of the Madras high court, was at number one, followed by that of Justice Vineet Saran, Chief Justice of the Orissa high court.
It is the convention that seniority of the judges is determined in accordance with the order of names notified by the government.
The warrants of appointment of the three judges were signed by the President on August 3.
Justice Joseph's elevation to the apex court put an end to a protracted stand-off between the government and the judiciary. -- PTI