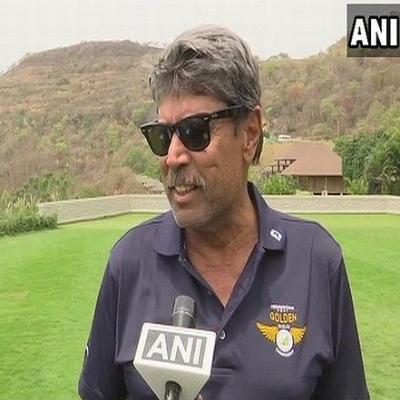 First reactions from former cricketer and now golfer Kapil Dev on reports that he has been invited to Imran Khan's swearing-in ceremony.
Speaking to ANI, Kapil Dev said, "I haven't checked yet about the invitation, but if I get the invite then I will surely go to Pakistan for the oath ceremony after approval from the government."
Imran Khan has decided against inviting foreign leaders and celebrities to his oath taking ceremony as Pakistan's new prime minister as he wants to keep the event very simple, according to a media report.
Khan's Pakistan Tehreek-i-Insaf emerged as the single largest party in the elections held on July 25. The 65-year-old leader is expected to take oath on August 11.
His party had initially planned to invite several foreign leaders and personalities, including Prime Minister Narendra Modi, Bollywood superstar Amir Khan and Indian cricketers like Kapil Dev, Sunil Gavasker and Navjot Singh Sidhu to the event.
However, in an apparent change of heart today, Khan has opted against a fancy ceremony, Dawn newspaper reported. "The PTI chairman has directed to stage the oath-taking event with austerity," Dawn newspaper quoted PTI spokesperson Fawad Chaudhry as saying. "He will take his oath in a simple ceremony at Aiwan-e-Sadr (President House)," the spokesperson said.
"It has been decided that no foreign personalities will be invited to the ceremony '" it will be a completely national event. Only a few close friends of Imran Khan will be invited." "There will be no show of extravagance at the event," Chaudhry said. However, he added that some foreign friends of Imran will be invited to the event.
"A few of Imran's friends are the only foreign nationals being invited to the event," he said. President Mamnoon Hussain will administer him the oath of the office.
Navjot Sidhu also announced that he would attend. "It's a personal invitation from him and not a political one. I respect the foreign policy of the government and the country, but this is a personal invitation. I believe sportspersons and artists break barriers."