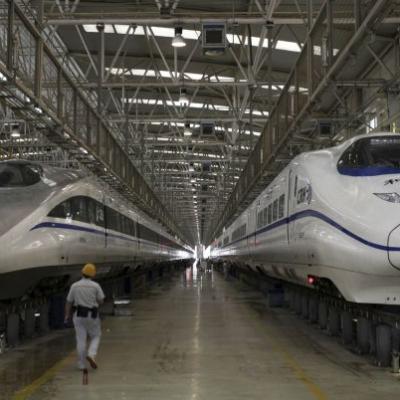 The National High Speed Rail Corporation, which is building a bullet train corridor between Mumbai and Ahmedabad, will hold what the company called "chai pe charcha" with project-affected persons to solve issues.
NHSRCL officials said that they plan to start these round of talks with PAPs in May. "We want cordial relations with and support from the people who will be affected by this gigantic project. Therefore, our officials will hold meeting with PAPs at public places and, over tea, discuss facts about the project," said Dhananjay Kumar, spokesperson of the NHSRCL.
He said that these talks were meant to sensitise the people about the project, and in turn, make land acquisition for the project easier for the firm and acceptable to the PAPs.
Kumar admitted that officials had failed to properly communicate with farmers and villagers about the project. "This 'chai pe charcha' will win their confidence and help us get them emotionally involved in it," he said.
The official informed that the company had got the cellphone numbers of 2,000 PAPs to whom it would send bulk messages, in local languages, explaining the importance of the project. NHSRCL requires 1,400 hectares of land, including those that fall in forest areas, to build the corridor in Maharashtra and Gujarat. The deadline for acquisition of land is December 2018 and work on it had begun in both states, the official said. The company has provisioned an extra 25 per cent monetary incentive for those who will hand over their land voluntarily. -- PTI