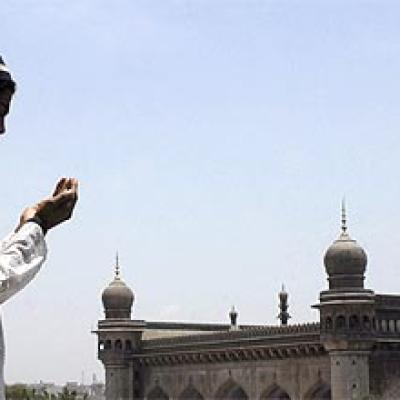 Some victims and relatives of those killed in the Mecca Masjid bomb blast said they have not got justice and urged the state government to move the high court against a special NIA court verdict acquitting five accused in the case.
Reacting to the acquittal, Fayaz Khan, who lost his uncle and brother-in-law in the blast, said he was "upset" over the judgment.
"We have not got justice... it is the responsibility of the government to move the high court against today's judgment and see to it that all of them are punished
accordingly," he said.
Syed Salman, who was among the injured, said "even after 11 years since the blast, we have not got justice."
He said investigating agencies should "seriously" take up the matter.
Mohd Omar, a relative of another blast victim, too echoed similar views.
A powerful blast, triggered by remote control, had ripped through the over four centuries-old mosque during an assembly of devotees on May 18, 2007 when they had gathered for Friday prayers, killing nine people and wounding 58.
A special National Investigation Agency court today acquitted five persons including right-wing activist Swami Aseemanand in the case, ruling that the prosecution failed to prove charges against them.
-- PTI