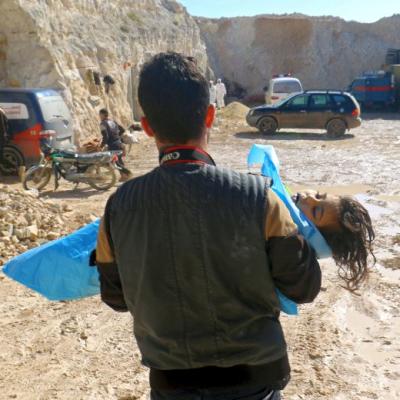 The United States accused Russia on Monday of blocking international inspectors from reaching the site of a suspected poison gas attack in Syria and said Russians or Syrians may have tampered with evidence on the ground.
Moscow immediately denied the charge and blamed delays on retaliatory U.S.-led missile strikes on Syria at the weekend.
In the fraught aftermath of the suspected attack in Douma and the Wests response, Washington also prepared to increase pressure on Russia, Syrian President Bashar al-Assads main ally, with new economic sanctions. European Union foreign ministers threatened similar measures.
And in London and Paris, British Prime Minister Theresa May and French President Emmanuel Macron faced criticism from political opponents over their decisions to take part in the air strikes against Syria.
Syria and Russia deny unleashing poison gas during their offensive on Douma this month, which ended with the recapture of the town that had been the last rebel stronghold near the capital Damascus.
Relief organisations say dozens of men, women and children were killed. Footage of young victims foaming at the mouth and weeping in agony helped to thrust Syrias civil war in which half a million people have been killed in the past seven years to the forefront of world concern again.