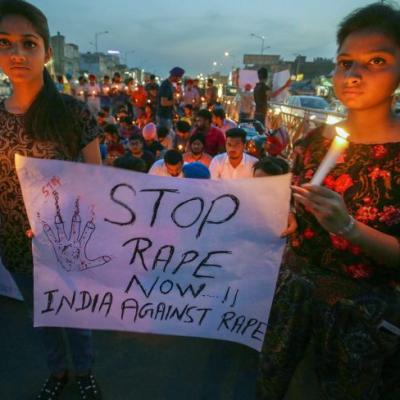 The Supreme Court will hear a petition seeking transfer of the Kathua rape case from Jammu.
The court will hear the case at 2 pm today.
The father of the eight-year-old girl who was raped and murdered in Jammu and Kashmir's Kathua has requested the court to transfer the trial to Chandigarh, citing a backlash and lack of security for his family.
The murder of the child, who belonged to a nomadic Muslim community, outraged the country after details were exposed in a police chargesheet last week.
It became heavily politicised and two BJP ministers from Chief Minister Mehbooba Mufti's cabinet, who had defended the accused, were forced to resign.