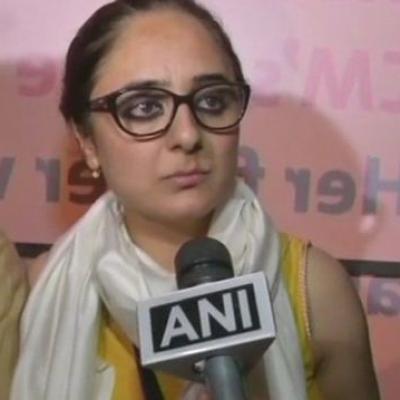 Kathua rape victim's lawyer Deepika Singh Rajawat has said that she fears for her life as she may get raped or murdered.
"Today, I don't know, I am not in my senses. I can be raped, I can be killed and may be they won't allow me to practice in court. They (have) isolated me, I don't know how I can survive," Advocate Deepika Singh Rajawat told ANI.
She added that she has been called anti-Hindu and has been boycotted socially.
Further, Deepika said she would be approaching the Supreme Court to demand security for her and her family.
"I will tell this to the Supreme Court. I am feeling bad and it's really unfortunate. You can well imagined my plight. But I will stand for justice and we would seek justice for the eight-year-old girl," she concluded.
An eight-year-old girl's body was found a week after she disappeared from near her home in January.
The police has arrested a caretaker of a temple and alleged he was the mastermind behind the kidnapping, rape and killing of the girl from a nomadic tribe.
The police claimed the motive behind the crime was to terrify the nomadic community and drive it out of the village. -- ANI