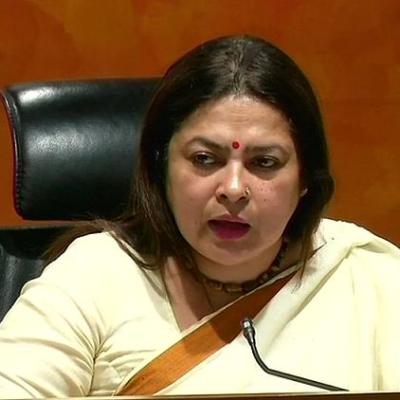 BJP MP and spokesperson Meenakshi Lekhi on the Kathua and Unnao rapes:
"A fair probe was done in the Kathua case. A SIT was formed and 6-7 people were arrested. Also, I would like to say it on record that the Jammu Bar Association president BS Slathia is the polling agent of Ghulam Nabi Azadji.
"Unnao ki ghatna 10 mahine pehle ki hai. Police ne magistrate ke saamne bayan liya, isme vidhayak ka naam nahi liya, phir mahila ne PM aur Yogi Adityanath ko chhitthi likhi aur isme vidhayak par aarop laga, phir karyavahi huyi.
"You see their plan, first shout 'minority minority', then 'Dalit Dalit', and now 'women women' and then try to somehow fix blame of state issues on the centre. All this while ignoring the strict action being taken by state governments."
In Kathua in Jammu and Kashmir, an eight-year-old girl from the nomadic Bakerwal Muslim community disappeared near her house on January 10. A week later, her body was found in the same area.
A Special Investigation Team, formed to probe the incident, has arrested eight people, including two special police officers (SPOs) and a head constable, who was charged with destroying evidence.
In Unnao in Uttar Pradesh, a teen alleged that she was raped by ruling BJP legislator Kuldeep Singh Sengar, who was detained for questioning early today. She alleged she was raped by the MLA at his residence on June 4, 2017 where she had gone with a relative seeking a job.
After filing of the case, her father was booked by the police under the arms act on April 3 this year and put in jail on April 5.