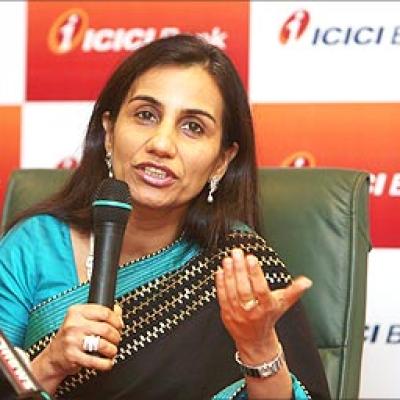 ICI Bank CEO Chanda Kochar will no longer be the guest of honour at the FICCI Ladies Organisation annual event.
The event will see President Ram Nath Kovind as the chief guest. The event will take place on April 5 during which 10 entrepreneurs will be honoured.
She was the guest of honour, but she has backed out from the programme. So now she is no longer coming for the event, FLOs executive director Rashmi Sarita said.
The move comes even as ICICI Bank chairman MK Sharma defended Kochhar saying that she did not need to recuse herself from the credit committee that sanctioned loans to the Videocon group as the group was not an investor in Deepak Kochhars solar energy venture NuPower Renewables when the loan was sanctioned.
Deepak Kochhar is Chandas husband.
The authorities, meanwhile, have intensified their investigation into the matter even as Videocon chairman Venugopal Dhoot and Avista Advisory founder Rajiv Kochhar have denied any wrongdoing.
On Tuesday, the income tax department issued a notice to Deepak Kochhar in connection with a tax evasion probe in the Videocon loan case. The department will probe the finances of the company and those associated with it.