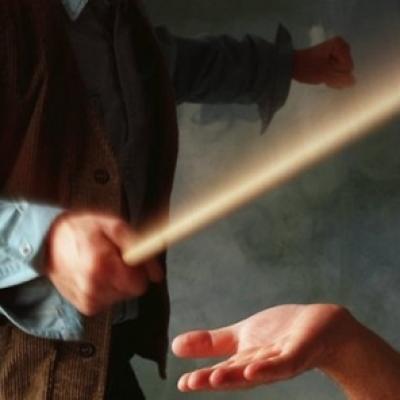 A class 4 student of Ryan International School in Ludhianas Jamalpur was allegedly beaten up by two teachers inside a classroom.
The student was not just slapped by the teachers but was also beaten by a stick and a case has been registered following the complaint lodged by his parents, the report added.
The parents of the child alleged that one of the teachers had threatened to beat him up again if he informed anyone about the incident.
My son Mansukh (10) was allegedly beaten by a male and female teacher after a fight with another student, told Jaswinder Singh, resident of Ahata Mohammad Tayar area.
My son had a fight with another child on Wednesday. The teacher called the mothers of both the children and my wife also went. On Thursday, he was again thrashed in school with stick and slapped repeatedly. He was not telling this to us. He did not say a word. It was only when he was changing his clothes that we noticed red marks on his entire body including neck, hands, legs, chest and back. He was beaten by two teachers including a male and a female, Singh said.
However, responding to the incident, Principal of the school rejected the claims saying that the child was not even touched by any teacher.