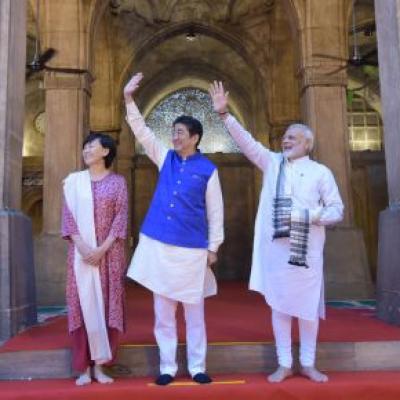 Prime Minister Narendra Modi and Japanese counterpart Shinzo Abe will today lay the foundation stone for India's first bullet train project.
The Ahmedabad-Mumbai bullet train project is expected to be completed by 2022 and is likely to traverse the distance of over 500 km between the two cities in around two hours.
The total estimated cost is Rs 1.08 lakh crore for the first rail link.
Japan has agreed to give a soft loan to India, which will fund 81 per cent of the entire project. According to the ministry of railways, such a loan from a body such as the World Bank would carry an interest of 5-7 per cent with a repayment period of 25-35 years. However, the Japanese loan comes at an interest rate of 0.1 per cent and India can repay it over a period of 50 years.
The two leaders will also hold the 12th Indo-Japan annual Summit meeting at Gandhinagar after which agreements will be exchanged.