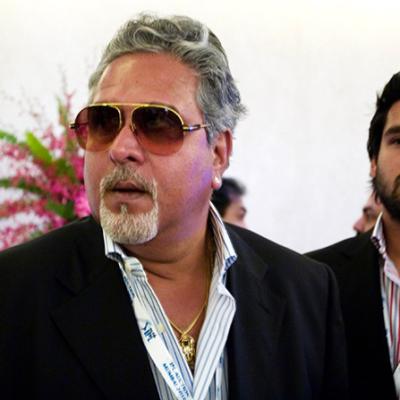 Embattled liquor baron Vijay Mallya is set to return to court in London on Thursday for a hearing in his ongoing extradition case over economic offences in India.
The 61-year-old businessman is out on bail on an extradition warrant executed by Scotland Yard on behalf of the Indian authorities in April.
He had been exempt from appearing before Westminster Magistrates' Court for case management hearings by Chief Magistrate Emma Louise Arbuthnot before his trial begins on December 4.
However, his legal team had indicated to the court that Mallya, wanted in India over a default on loans worth around Rs 9,000 crores to his now-defunct Kingfisher Airlines, likes to be present at the hearings.
"All matters are on track," official sources had confirmed to PTI in reference to the timeline set by the court for the Indian authorities -- represented by the UK's Crown Prosecution Service (CPS) -- to provide Mallya's defence team with a detailed opening note on the case.
The defence response from Mallya's legal team on the paperwork was to have been completed this week.
The CPS, arguing on behalf of the Indian government at the last hearing on July 6, had told the court that they had 'excellent cooperation' with the Indian authorities in the case and had sufficient material to establish a prima facie case for the extradition of the UB Group chief.
"We have completed a review of materials and I am happy to state that we have had excellent cooperation with the Indian authorities in this case. We are ready and willing to proceed and would invite the court to fix a hearing date at the earliest," CPS barrister Mark Summers had said.
The judge agreed with the CPS to 'progress with some rigour' and set December 4 as the start date for a final hearing in the case.
If the chief magistrate rules in favour of extradition at the end of the trial, the UK home secretary must order Mallya's extradition within two months of the appropriate day. However, the case can go through a series of appeals before arriving at a conclusion.
India and the United Kingdom have an Extradition Treaty, signed in 1992 and in force since November 1993, under which recently a Bangladeshi national wanted in the UK on murder charges was to be extradited from India.
Mohammad Abdul Shakur is accused of murdering his wife Juli Begum and two daughters in the UK in 2007 before fleeing the country. --
PTI