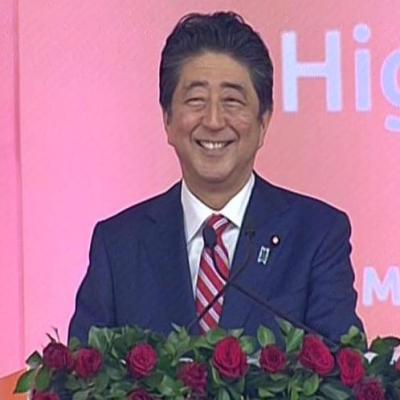 Japan PM Shinzo Abe speaking at the launch of the bullet train project, starts his address with a "Namaskar".
"I'm grateful that Japan got the opportunity to build the first Bullet Train in India. It's a historic day, a beginning of new chapter. I am extremely happy. Two years ago a decision was taken for this project. India and Japan are key partners," Abe says.
He speaks about how Japan decided to start a high-speed rail and how the project changed Japan in various ways. More than 100 Japanese engineers are in India for success of this high speed railway project.
He ends his speech saying, "I wish that when I come here next I come with PM Modi in a Shinkansen (Bullet Train)." He ends his speech with a Jai India, Jai Japan.