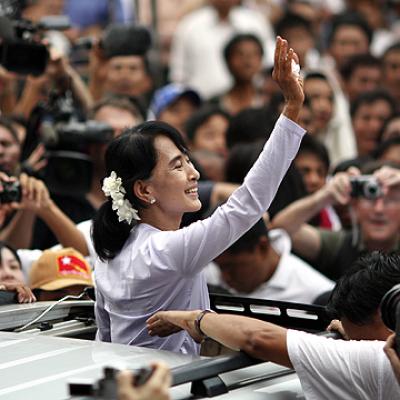 Myanmar's leader Aung San Suu Kyi will address the crisis engulfing Rakhine state next week, in her first speech since scores were killed in violence that has sent nearly 380,000 Rohingya Muslims fleeing to Bangladesh and sullied her reputation as a defender of the oppressed.
A crackdown by Myanmar's army, launched in response to attacks by Rohingya militants on Aug 25, has pushed vast numbers of refugees from the stateless Muslim minority across the border.
Government spokesman Zaw Htay said Aung San Suu Kyi would "speak for national reconciliation and peace" in a televised address on September 19.
He said the Nobel laureate, who has been pilloried by rights groups for failing to speak up in the defence of the Rohinyga minority, would skip the United Nations General Assembly next week to tackle the crisis unfurling at home.
She was needed in Myanmar to "manage humanitarian assistance" and "security concerns" caused by the violence.
Aung San Suu Kyi has been condemned for a lack of moral leadership and compassion in the face of a crisis that has shocked the international community. Her limited comments so far have referenced a "huge iceberg of misinformation" and played down alleged atrocities against the Rohingya.