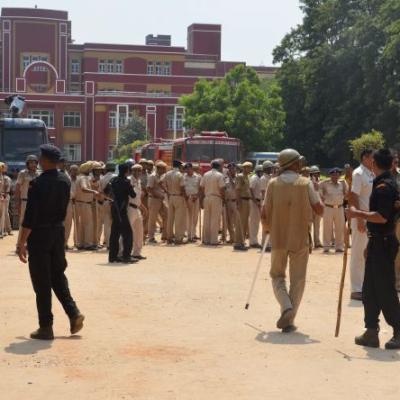 Sourav Raghav, the driver of the Ryan International School bus with whom the accused conductor Ashok Kumar used to work, told the police that he had rushed to the crime scene as soon as the murder took place where he saw the conductor wearing blood soaked clothes.
The driver said that Kumar had been called to help rush the child to a van which took him to hospital. On further questioning, he refuted Kumar's initial claim that the knife was a part of the school bus's tool kit.
He also said that the school staff had asked the conductor to carry Pradyuman to a school van in order to rush him to a hospital."
Raghav also told police that initially he was told the child has fallen in the bathroom and hurt himself. He added that the bathroom used by kids cannot be used by other staff members but no one ensured strictness as many flouted the rules.
"The conductor had said that the knife was a part of school bus's tool kit, but the driver refuted these claims. However, he stated that many others used to often cook and eat nearby, for which the knife could have been purchased by one of them," the officer added.
He said that Raghav who had known Ashok since February, stated that he did not suspect the conductor's character.