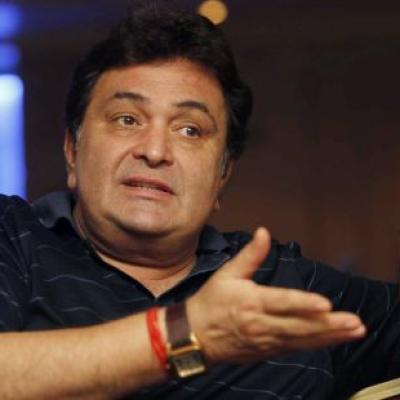 Rishi Kapoor posted a series of angry tweets as a reaction to Rahul Gandhi's speech at the University of California in Berkeley.
Kapoor took particular offence to the Congress vice president's reference to Bollywood while elaborating on "dynasty politics."
Rahul Gandhi cited the example of megastar Amitabh Bachchan and his son, actor Abhishek while explaining "dynasty legacy," adding: "Don't go just after me."
Here's what he actually said: "Dynastic politics is a problem in all political parties. Akhilesh (Yadav son of Mulayam Singh Yadav of the Samajwadi Party), (MK) Stalin (son of M Karunanidhi in DMK), Abhishek Bachchan - are all examples of dynastic legacy, also (Mukesh and Anil) Ambani (son of Dhirubhai Ambani), that's how the entire country is running."
In separate tweets, Kapoor wrote: "Rahul Gandhi. In the 106 years of Indian cinema of India, Kapoor's contribution is 90 years. And each generation is chosen by public on merit".
"By God's grace we are in 4 generations. Prithviraj Kapoor. Raj Kapoor. Randhir Kapoor. Ranbir Kapoor -- Males. Besides all others. You see otherwise".
"So don't bull**it people on 'dynasty'. You have to earn people's respect and love through hard work not zabardasti and gundagardi."