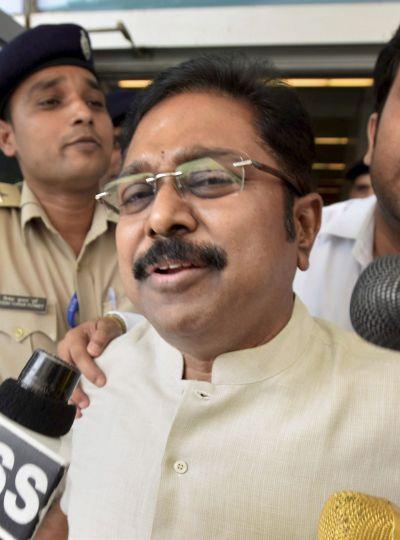 In a parallel universe TTV Dinakaran removes Edappadi Palaniswami from the post of party headquarter secretary, appoints P Palaniappan for the post.
Yesterday, the united AIADMK showed the door to incarcerated interim general secretary VK Sasikala, removing her from the post and declaring all appointments made by her as invalid.
The general council meet also did away with the powerful general secretary post, adopting resolutions to these effect.
The keenly awaited meeting declared as invalid all appointments and removals made by Sasikala till February 15 when she surrendered in a Bengaluru court in connection with a corruption case.
With the general council declaring that decisions taken by Sasikala were not valid, the appointment of her nephew TTV Dinkaran to the post by her is also annuled by default.