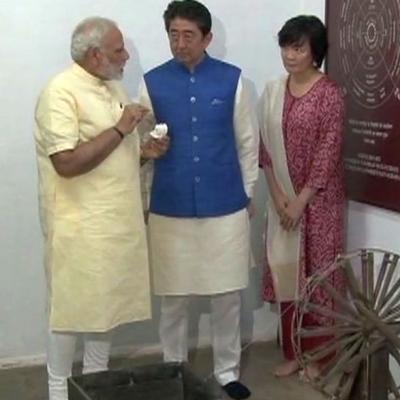 After the road show, Prime Minister Narendra Modi and Japanese PM Shinzo Abe visited the Sabarmati Ashram, where Mahatma Gandhi lived between 1917 and 1930.
Abe and his wife Akie pay tributes to Mahatma Gandhi at the Ashram.
Later, the two leaders will visit the Sidi Saiyyed Mosque in the eastern part of the city.