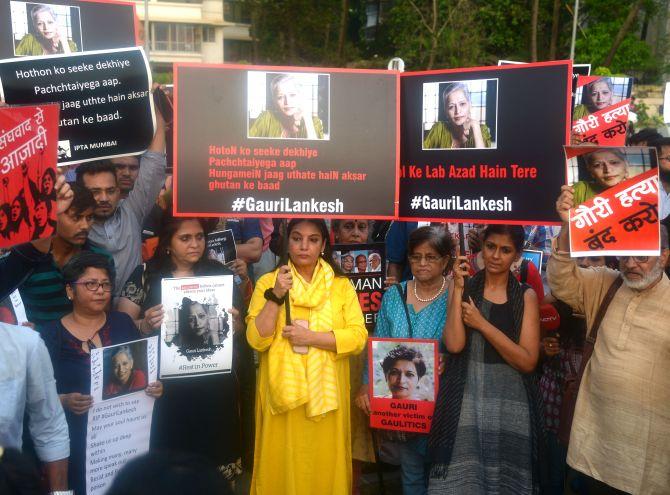 Indrajit Lankesh, brother of journalist Gauri Lankesh who was shot dead outside her house in Bengaluru on Tuesday, has said that she was getting threat letters from Naxalites.
Indrajit told several TV news channels that Gauri was successful in brining some Naxalites to mainstream and that's why she was getting threats from the left wing extremists.
However, Indrajit said that Gauri never informed the family about any specific threats.
He also said that the investigation is underway and he cannot come to a conclusion at this point. --
Agencies