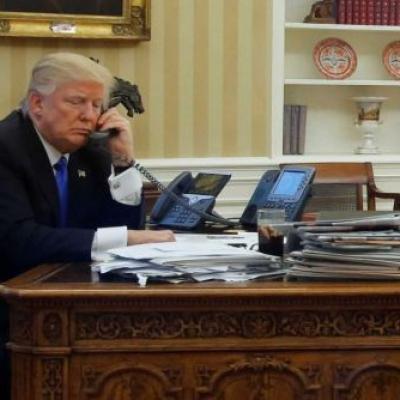 After saying that the the threat from North Korea will be met with "fire and fury like the world has never seen" if they continue to expand their nuclear and missile programme, US President Donald Trump said that military action against the rogue nation was not the first choice.
Earlier, the United States said it would launch a 'massive military response' to any threats from North Korea.
North Korea claimed on Sunday it had successfully tested a hydrogen bomb meant to be loaded onto an intercontinental ballistic missile.
It was Pyongyang's sixth, and the most powerful nuclear test, which was set to raise tension in the region.
"We made clear that we have the ability to defend ourselves and our allies, South Korea and Japan, from any attack. And our commitment among the allies is ironclad: Any threat to the United States or its territories, including Guam, or our allies will be met with a massive military response, a response both effective and overwhelming," Mattis told reporters at the White House.