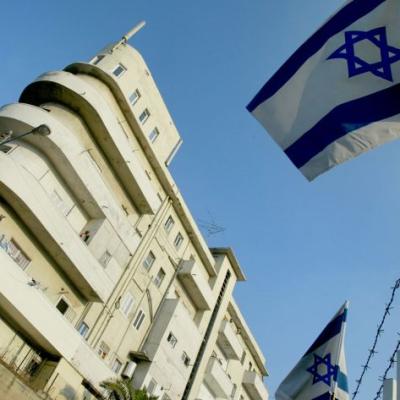 Walking the footsteps of the United States, Israel has withdrawn from the Paris based United Nations Educational, Scientific and Cultural Organisation.
Prime Minister of Israel Benjamin Nenanyahu has announced that his country will follow the United States in pulling out of the United Nations' cultural and education agency.
Earlier, the Trump administration withdrew from UNESCO post Washington purported and perceived UNESCO as 'anti-Israel bias'.
The Israeli leader called the US decision to exit UNESCO 'brave and moral', according to a statement.
UNESCO director general Irina Bokova said in a statement: 'After receiving official notification by the United States Secretary of State, Rex Tillerson, as UNESCO Director-General, I wish to express profound regret at the decision of the United States of America to withdraw from UNESCO.' --
ANI
IMAGE: A Bauhaus building at 56, Lavanda Street in Tel Aviv is called 'the boat' house and was built by Arie Cohen in 1934. The 'White City' of Tel Aviv-Jaffa is a UNESCO world heritage site. Photograph: Nir Elias/Reuters