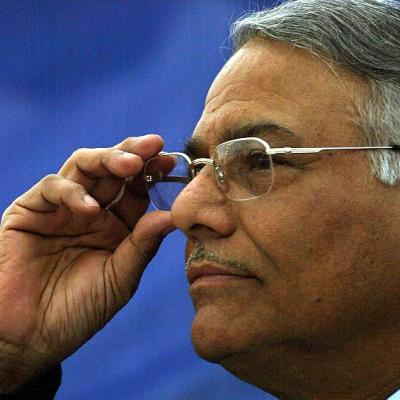 BJP veteran Yashwant Sinha said the party had lost the "high moral ground" on corruption after revelations linked to a company owned by Jay Amitbhai Shah, the son of the BJP national president.
"The BJP has lost its high moral ground," said Sinha, referring to the revelations made by a news portal. The Wire, a news portal, had reported that the turnover of the company had risen 16,000 times in a year. Jay has filed a criminal defamation case against the portal.
Sinha condemned the way railway minister Piyush Goyal had stepped forward in defence of party president Amit Shah's son.
"The way a central minister gave clarifications while reacting to the news, it appeared that he was the chartered accountant of the company and not a Union minister," said Sinha, a former Union finance minister who had recently blamed the policies of the Narendra Modi government for the economic "mess".
Goyal, who addressed the media on Sunday and Monday, is a chartered accountant by training. Sinha, who was speaking to reporters after paying homage to Jayaprakash Narayan on the socialist icon's birth anniversary, said he was not hopeful of any inquiry by the government on the points raised in the report.
"What can one expect from the government? The Government of India does not want to conduct any inquiry into the case," he said. "Without going into the merit of the story published by the news portal, I would say that there are a few things which do not look normal. The news item appeared on October 8 whereas the additional solicitor-general (Tushar Mehta) got the government's permission for representing a private individual on October 6 itself," the former minister added.
Read more