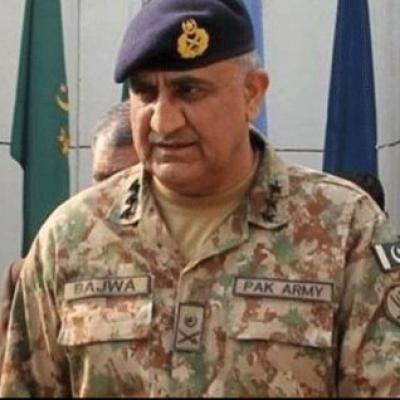 Pakistan has shown "genuine desire" to have peaceful relations with its "belligerent" neighbour India but it takes two to tango, the country's Army chief General Qamar Javed Bajwa said.
Gen Bajwa also said that Pakistan needed a comprehensive effort to pursue the National Action Plan and remove vulnerabilities well before they turn into threats.
"Our external front which continues to remain in a flux. With a belligerent India on our East and an unstable Afghanistan on our West, the region remains captive due to historical baggage and negative competition," Bajwa said.
"But on our part, we are making a deliberate and concerted effort to pacify the western border through a multitude of diplomatic, military and economic initiative, not to mention the phenomenal boost to human security that we have provided in FATA and surrounding areas.
"We have also expressed and demonstrated our genuine desire to have normal and and peaceful relations with India, however, it takes two to tango," Bajwa said.