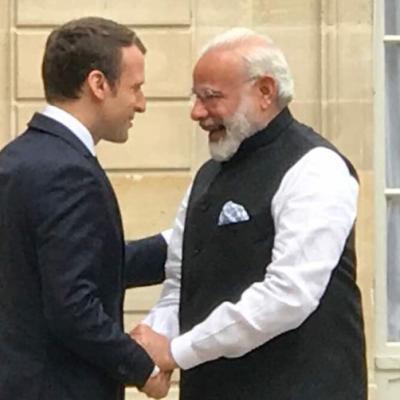 Six months after being elected, French President Emmanuel Macron is set to make his first visit to India from December 8 to 10, sources have said.
He will hold official talks with Prime Minister Narendra Modi for the first time, although they met during the G-20 summit in Hamburg in July this year.
India is preparing to host him as the chief guest at the International Solar Alliance Summit, which is scheduled to be held on December 9. This ties in with Indias public commitment to the Paris climate agreement despite US pulling out. The ISA, a coalition of 121 solar-rich countries to address energy needs, will become a legal entity during the summit with the adoption of a legal instrument.
While Macron, 37, will come to Delhi, South Block is discussing the possibility of hosting him in another city as well.