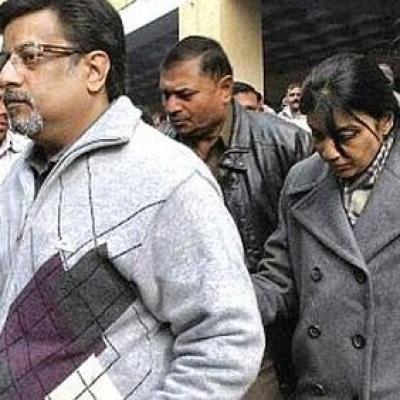 The judges arrive at the Allahabad high court to pronounce the judgment in the murder case of 14-year-old Aarushi Talwar in Noida, four years after her parents were convicted for the sensational killing that shook the country.
A high court bench comprising justice BK Narayana and justice AK Mishra reserved its verdict in September in the appeal filed by Aarushi's parents, Rajesh and Nupur, who were sentenced to life in jail by a CBI court in Ghaziabad.
They were convicted for the double murder of Aarushi and their house help, Hemraj.