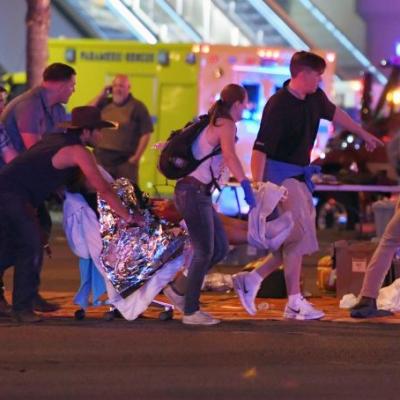 Las Vegas shooter Stephen Paddock tried to buy tracer ammunition at a gun show in the Phoenix area in recent weeks, a law enforcement official said.
Paddock bought other ammunition at the show, but he couldn't obtain the tracer ammunition -- bullets with a pyrotechnic charge that, when the round is fired, leaves an illuminated trace of its path -- because the vendor didn't have any to sell, the official said.
Paddock did not use tracer bullets when he fired into the crowd at the Route 91 Harvest Festival Sunday night from his suite on the 32nd floor of the Mandalay Bay hotel, hundreds of yards away, killing 58 people and injuring nearly 500 others.
The official explained that if Paddock had tracer ammunition, he could have had a more precise idea of where his shots were going in the darkness, and could have been more accurate.