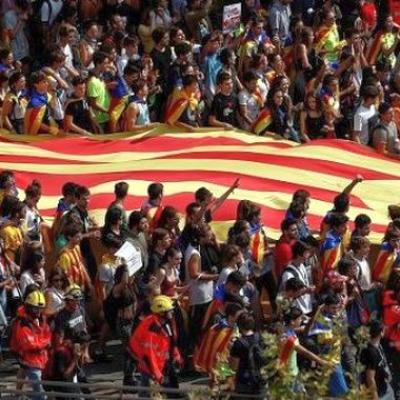 A Spanish government official today offered the first apology to Catalans injured by police during their outlawed independence vote as the sides showed tentative signs of seeking an exit from the crisis.
In Spain's deepest political crisis in decades, Catalan leaders had threatened to declare independence unilaterally and Prime Minister Mariano Rajoy vowed to stop them, rejecting calls for mediation.
The worsening standoff raised fears of further unrest in the northeastern region.
But today saw the first signs the sides may be willing to step back from the brink in a political conflict that threatens to destabilise Europe.
After days of ill-tempered rhetoric, the central government said it regretted last Sunday's injuries and suggested Catalonia should hold a regional election to settle the crisis.
Spain's central government apologised on behalf of police to people hurt in last Sunday's referendum disturbances.
"I can do nothing but regret it, apologise on behalf of the officers who intervened," said the government's representative in Catalonia, Enric Millo.
"I am very sad, very sorry, we deeply regret that we have arrived at this situation, it has been very hard, everything that we have experienced and seen these past few days," he said.