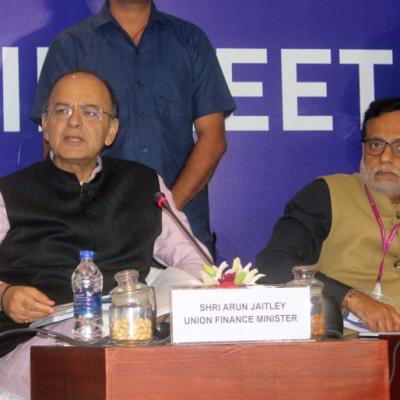 Union Finance Minister Arun Jaitley to chair the 22nd GST council meeting in Delhi today at 10.30 am.
According to reports, the finance minister is likely to announce a special package for micro, small and medium enterprises that will, among other things, address the concerns of exporters.
The package will also ease the onerous tax compliance requirements faced by these entities.
The package comes a day after Prime Minister Narendra Modi, while defending his governments track record in managing the economy, said both demonetisation and the implementation of GST were structural reforms but that if any sector needs temporary assistance on account of these, the government would provide it. He specifically referred to exporters and small and medium enterprises.
Modi on Thursday held an hour-long meeting with Jaitley and BJP President Amit Shah, where he took a call on the economic slowdown and the business communitys outcry over GST harassment.
At a meeting last week with Jaitley who heads the council, industry bodies and exporters had asked for quicker refund of duties, deferment of filing of GST returns for six months.