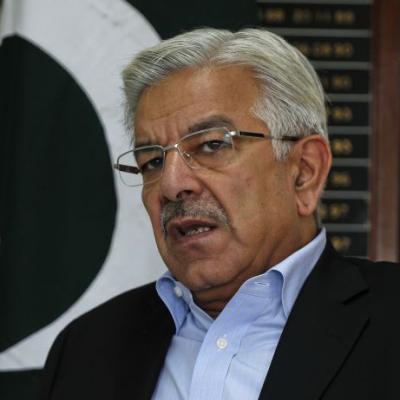 In a breach of diplomatic propriety, Pakistan's Foreign Minister Khawaja Asif has branded Prime Minister Narendra Modi as a "terrorist" and said India was being run by "a terrorist party", evoking a sharp reaction from the BJP that dismissed the Pakistani minister as a "political pygmy".
Asif made the remarks in an appearance on Geo TV's Capital Talk show, in response to External Affairs Minister Sushma Swaraj's UN General Assembly speech last month, in which she had accused Pakistan of "producing and exporting terrorism".
"Pakistan Foreign Minister is a political pygmy in a powerless government kowtowing to the terror organisations. These pusillanimous comments reflect Pakistan's frustration with Prime Minister Narendra Modi's successful diplomacy in exposing the terror face of Pakistan to the world," BJP spokesperson G V L Narasimha Rao said.
Asif made the remarks while talking about Kashmiris who have been killed in Jammu and Kashmir and civilian casualties in cross-border firing along the Line of Control and the Working Boundary, the Dawn reported.
"A terrorist is their (India's) prime minister at this time. One whose hands are stained with the blood of the Muslims of Gujarat," the report quoted him as saying.