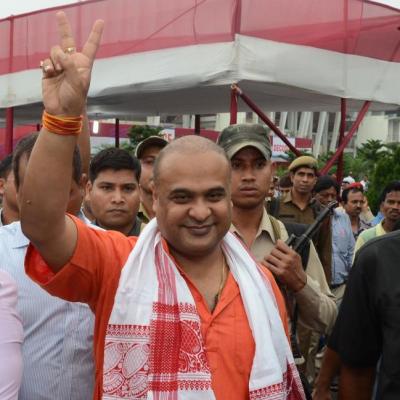 The Assam government will gift khadi clothes, worth Rs 12 lakh, to its four lakh employees, but wearing them to office is "not mandatory", state finance minister Dr Himanta Biswa Sarma said today.
The Khadi board has been entrusted with the responsibility of providing the clothes, Sarma told reporters yesterday on the sidelines of a meeting at the Khadi Board on the occasion of Gandhi Jayanti.
"Every government employee will be gifted a set of Khadi clothes - shirts for men and either salwar-kurta or saree for women," Sarma said. The minister, however, clarified that wearing khadi clothes to office is not obligatory.
"We will gift shirts but wearing it is not mandatory. The material is so good that people will wear it voluntarily." He also hoped that the employees wore them to work on special occasions. "We (government) hope the employees wear them during Gandhi Jayanti and other such auspicious occasions," he said. --
PTI