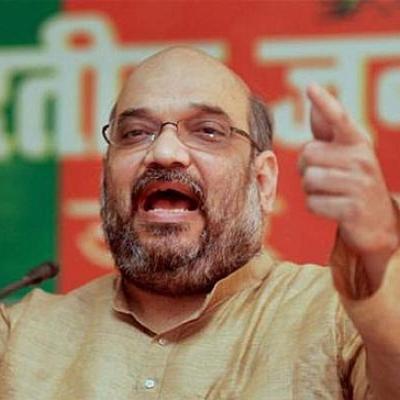 Part of BJP chief Amit Shah's strategy for the 2019 Lok Sabha polls is to encourage the launch of regional parties.
In 2018, ahead of the Lok Sabha elections the year after, Amit Shah plans to prop up six regional leaders to launch their parties in states where the Congress is stronger.
The first and foremost is Narayan Rane, the strongman of Konkan who walked out of the Congress and launched his own political outfit, the Maharashtra Swabhiman Paksh. Amit Shah calculates that Rane will cut into the Congress's base and take away some 15-20% of its votes.
Rane, who has so far held six rounds of private meetings with Shah, has said that the MSP will certainly be a part of the NDA.
Similarly, if Tamil superstar Rajinikanth launches a party in 2018 it will help the BJP win three to four seats in Tamil Nadu by cutting into others' votes, Shah believes.
The BJP chief has similar plans for Karnataka and Kerala, too.