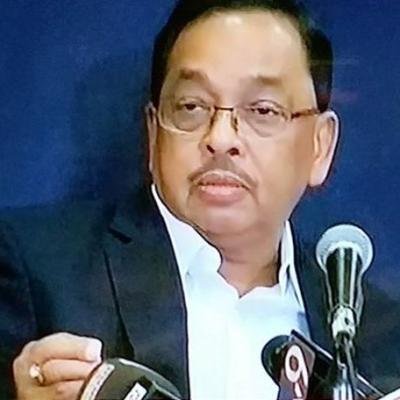 Former Congress leader Narayan Rane has floated a new party.
His new outfit will support the Bharatiya Janata Party government in the state.
The former Maharashtra chief minister was booted out of the Shiv Sena by its chief Bal Thackeray in 2005 for accusing the Sena founder of "blind love for his son", a reference to Uddhav Thackeray who now heads the Shiv Sena.
The leader, who has some influence in the Konkan region that has been a bastion of the Sena, had then joined the Congress which governed Maharashtra uninterrupted from 1999 to 2014.
Last week, he quit the Congress accusing the party for reneging on its promise to make him the chief minister four times.